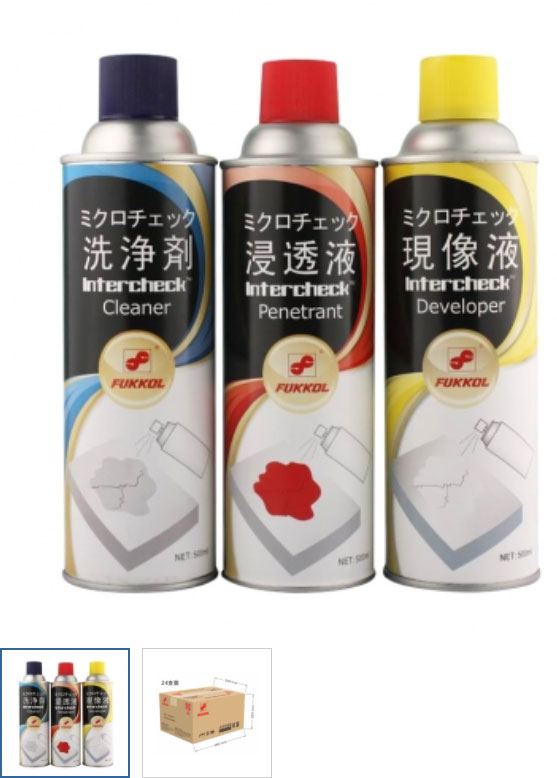 INTERCHECK CRACK TEST Complaete Set (Cleaner 3pcs,Peneprant 2pcs,Developer 1Pcs)
Product Information
Product Introduction
Cleaning agent: a special formula rich in high cleaning agent, which can remove oil, grease, dirt and other stubborn stains on mechanical parts, molds and tools. Rich high cleaning agent is easy to use, has a strong cleaning ability, and can quickly penetrate to hard to reach parts.
Penetrant: it is a kind of washable red penetrant, which can provide a reliable and significant color penetration effect for surface damage, and has a wide use temperature and residence time.
Imaging solution: it is an effective coating of white fine particles that can be suspended in fast drying solvent, and can provide an excellent imaging effect for penetrant.
---