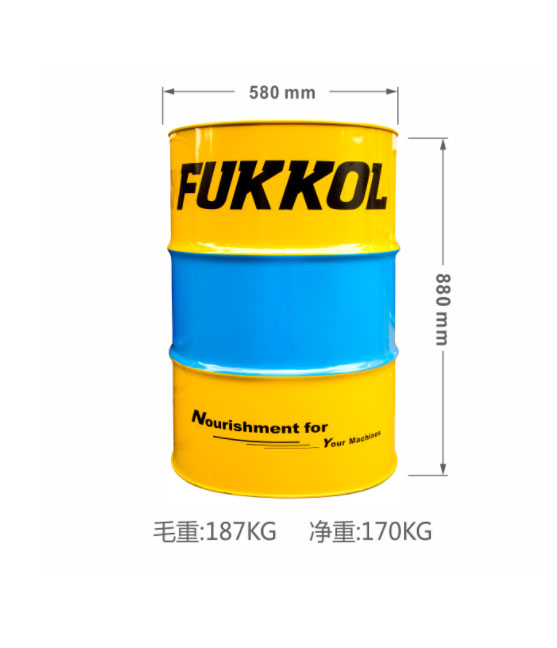 Anti Wear Hydraulic Oil ISO 32,46,68,100,150,220
Product Information
Product Packing Information
Export Carton
Ctn Dimension(cm)
60(H)x45(W)x35(L)
Product Introduction
Description:
Anti wear hydraulic oil has long been used in hydraulic systems with different types of hydraulic pumps, bearing systems with lubricating oil and lathe oil circulation, and it is not suitable for the lubrication of steel contact surface of a special type of hydraulic pump such as silver plated fittings or high load bronze.
Performance characteristics:
- High viscosity index paraffin base oil and additives are used as additives to provide anti wear and oxidation resistance.
- Corrosion and foam resistance.
- It has stronger thermal stability to prevent oil decay and is suitable for higher operating temperature.
- Ultra excellent filtration capability to prevent premature plugging of ultrafiltration filters.
- No matter high load or low load, it has outstanding wear resistance.
- The friction force is very low, which can reduce the slip phenomenon of the transmission under the condition of low load and low speed.
- Good water separation to prevent emulsion formation.
- Superior air release and foam resistance to prevent compressible pressure due to cavitation.
Matters Needing Attention:
1. Oil products shall be sealed and stored
2. Do not mix with other brands of hydraulic oil.
Reviews
Typical physical properties
ISO
DENSITY
g/cm³
FLASH POINT
℃
POUR POINT
℃
VISCOSITY
40℃
VISCOSITY INDEX

10
0.82~0.85
≥140
≤-9
9~11
≥95
32
0.83~0.87
≥210
≤-9
28.8~35.2
≥95
46
0.83~0.87
≥220
≤-9
41.4~50.6
≥95
68
0.83~0.87
≥220
≤-9
61.2~74.8
≥95
100
0.83~0.87
≥230
≤-9
90~110
≥90
150
0.83~0.87
≥230
≤-9
135~163
≥90
220
0.83~0.87
≥230
≤-9
198~242
≥90
---